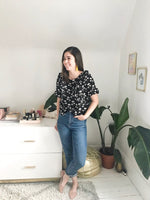 Meet Alexandra Gater!
Alexandra is an editor, stylist and home decor expert from Toronto. Before starting her Youtube Channel, she was the Home Editor for Canada's iconic women's lifestyle magazine Chatelaine.
Alexandra is passionate about showing millennials it's possible to live in a home that feels stylish and beautiful (even if you rent!) without spending a lot of time or money.
Her Youtube channel is a collection of service-driven home decor content including budget room makeovers, decor hauls and room tours. She is also a guest expert on Cityline — the longest running and most successful daytime show for women in North America — and writes for decor magazines across Canada.